Books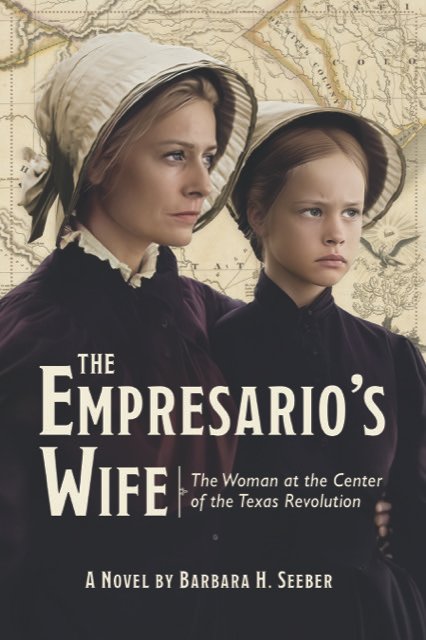 The Empresario's Wife
The Woman at the Center of the Texas Revolution

The Empresario's Wife dramatizes the iconic role of Sarah Seely DeWitt at the vanguard of the nation's push westward.
Based on the life of Sarah DeWitt as she runs headlong into the whirlwind of the Texas Revolution, Sarah's story moves from St. Louis to the far western limits of Anglo colonization in Coahuila y Tejas, a province of northern Mexico.
Love, fortune, loss, and ultimately war frame her quest to survive amid Texas's epic conflict with Mexico.
What People Are Saying
This is early Texas history as it has never been told, the tale of how women carried the burden and played a critical role in the founding of the state. The Empresario's Wife is a very important novel, a groundbreaker.

— Kathryn Johnson, Author of The Gentleman Poet and other historical novels
The research and imagination displayed in scene after compelling scene of this novel is staggering. The story closely follows the actual historical events with a lean prose style and straightforward storytelling that illuminate the history of the nation.

— Peter Molin, Professor of English, U.S. Military Academy, West Point
Like the great state founded by Barbara Seeber's characters, including her fourth great grandmother Sarah Seely DeWitt, this epic love story links the generations and events that not only made Texas, but made it integral to America. Seeber's extraordinary research defines the times and worlds of diverse peoples, while her prose, fluid and compelling, entwines grit and elegance, adventure and heartbreak. I could not put down The Empresario's Wife.
— Barbara Brownell Grogan, Former Editor-in-Chief, National Geographic Books; President, Rivanna Publishing Ventures
The history of a nation is made up of a multitude of individual human stories. Barbara Seeber offers us an important contribution to those stories by bringing to life the singular and unforgettable Sarah Seely DeWitt, who takes us with her on her journey from a safe and comfortable home in Missouri to her new uncharted life in a wild, starkly beautiful landscape in the emerging state of Texas. The story of ever-present dangers and redeeming love that Sarah shares helps us fill in one more piece of the complex American story, narrated in vivid and compelling detail by a woman who lived it.
— Esther Mackintosh, President Emerita, Federation of State Humanities Councils
500 Time-Tested Home Remedies and the Science Behind Them
This comprehensive, authoritative family reference provides quick, efficient relief for hundreds of common ailments. From insect bites, insomnia, and upset stomach to nasal congestion, stress-reducing tips, and hints for heart health, 500 Time-Tested Home Remedies and the Science Behind Them offers accessible and effective recipes (many using three ingredients or less) for DIYers who want to bolster their immune defenses, and treat aches and pains and manageable ailments naturally.
A cost-effective alternative to expensive prescriptions and over-the-counter products, these home treatments are easy to prepare. An important reference, the book is both browseable and easy to use at a moment's notice. Read it from cover to cover or simply pull it out when you need it. It includes How it Works sidebars that explain the science behind proven alternative treatments, a Spotlight (on superfoods) feature, healthy Lifestyle Tips, Myth vs. Fact boxes, and a Time to Call the Doctor feature for spotting true emergencies.

A City of Gardens: Glorious Public Gardens In and Around the Nation's Capital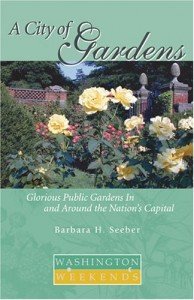 This guide offers natives and visitors a rich array of treks through D.C.'s gardens, with up-close and in-depth looks at the plants, the plans, and the personalities that shape them. It is an insider s guide to these remarkable spaces, highlighting designs and designers, new cultivars and native species, garden ornament and sculpture, greenhouse and gift shop attractions, garden trivia and historic tidbits.
Review
"A City of Gardens: Glorious Public Gardens In and Around the Nation's Capital by Barbara Seeber gets close to home with helpful references covering the gardens of Washington…. This handbook outlines its many gardens and offers some excellent interpretation of their features and spaces. The author has included complete information about 23 of the more prominent historic estates, botanic gardens, contemplation gardens and parks in the region." — The Washington Post